Sell a Property to Hard Hat Real Estate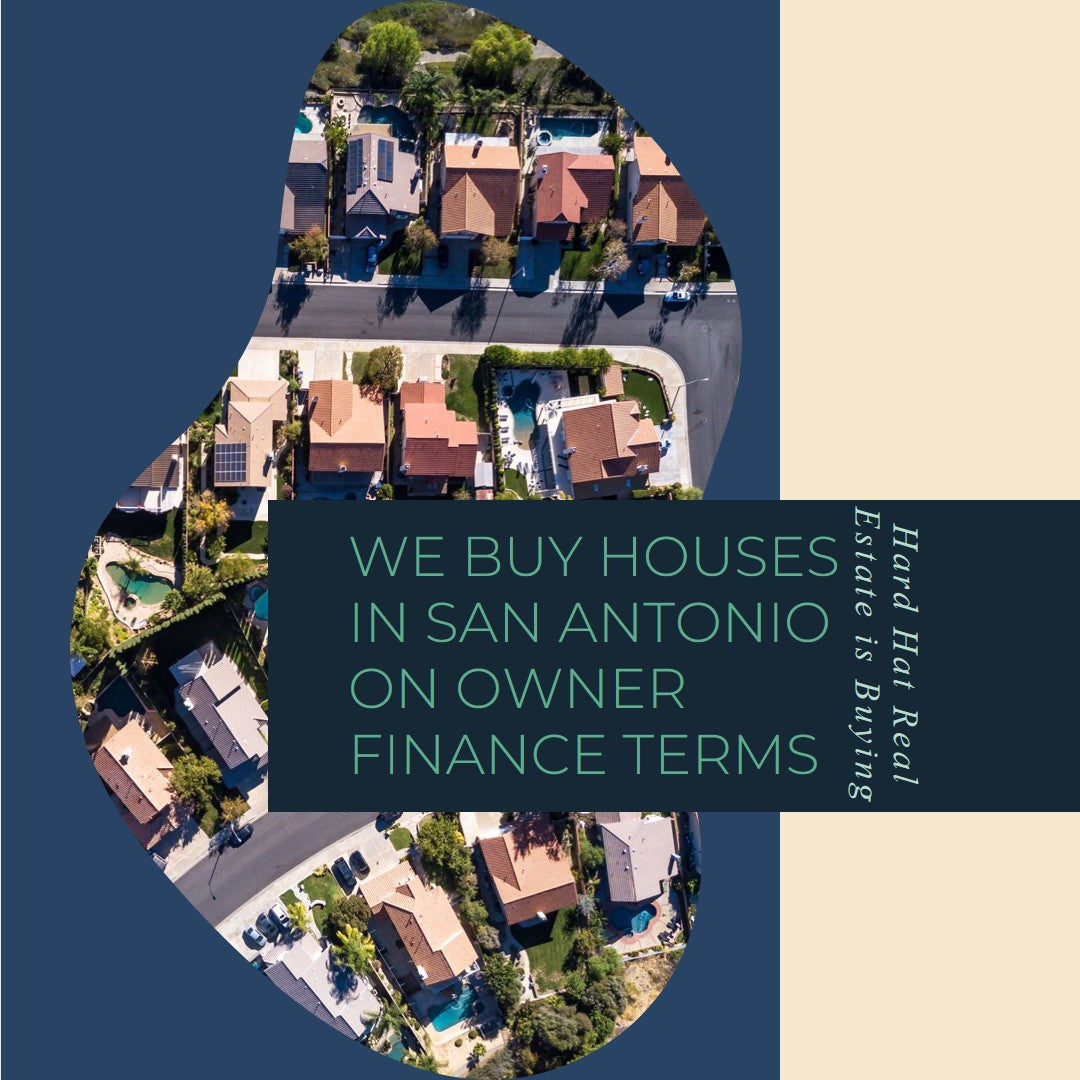 In the heart of Texas. 

San Antonio property owners have a unique opportunity. 

With Hard Hat Real Estate, you can trade your property's equity for a consistent, reliable revenue stream. 

Dive into the world of owner financing and discover a mutually beneficial approach to selling your property.
Collapsible content
Owner Financing Explained

Owner financing, often termed as seller financing, is a transformative approach in real estate. Instead of the buyer seeking a traditional bank loan, they enter a direct payment agreement with the seller. This not only offers flexibility but also ensures a steady income for the seller from the property's equity.
Owner Financing with Hard Hat Real Estate

Consistent Revenue: Convert your property's equity into a regular income stream, ensuring financial stability.

Swift Transactions: Bypass the delays and complexities of traditional sales, ensuring a faster and smoother process.

Fair Valuation: Our team ensures your property's genuine market value is reflected in our owner financing terms.

Professional Guidance: With our expertise, navigate the owner financing process with clarity and confidence.
Benefits of Trading Equity for Revenue

Owner financing isn't just an alternative; it's a strategic choice. By trading your property's equity for consistent revenue, you enjoy potential tax benefits, a hassle-free sales process, and the peace of mind that comes with a steady income.
Is my property eligible for owner financing with Hard Hat Real Estate?

We're interested in a variety of properties in San Antonio. Whether it's residential, commercial, land, or even properties in need of work, we see potential in many types of real estate.
What if my property has a mortgage on it?

It's possible to do owner financing even if there's an existing mortgage, though there are specific considerations to be aware of. We recommend discussing the details with our team and consulting with a legal professional.
How long does the owner financing process take with Hard Hat Real Estate?

Our aim is to ensure swift and hassle-free transactions. The exact timeline can vary based on individual circumstances, but we strive to make it as efficient as possible.


(Estimate: 2 - 7 weeks)
How do I get started with owner financing at Hard Hat Real Estate?

Simply reach out to us ! We're here to guide you through the process, answer any questions, and help you explore the potential of owner financing for your property.